Today we drove north to Cape Reinga. It was pretty foggy on the way up; by the time we reached Cape Reinga visibility was down to five meters or so. The cape was very peaceful except for the surf, which we could hear but couldn't see — it was too foggy to see off the cliff down to the water where the Tasman and the Pacific meet.
After Cape Reinga we headed south on Route 1 — passing kilometer marker 0.0 and the northernmost traffic circle in New Zealand! — until we reached a turnoff for Ninety Mile Beach. Ninety Mile Beach is actually only 64 miles long, and its sand is so hard-packed that residents can drive on it. We didn't try that in the rental car, but drove out to the beach and wandered around a bit.
After that we continued south until we reached Route 12, and then turned west, going through several towns on our way to the Waipou Kauri Forest. The kauri are the second-biggest trees after the redwoods, and they're pretty big. Here's the father of the forest, Tane Mahuta. It's 17.7 meters in diameter, and over 58 meters tall.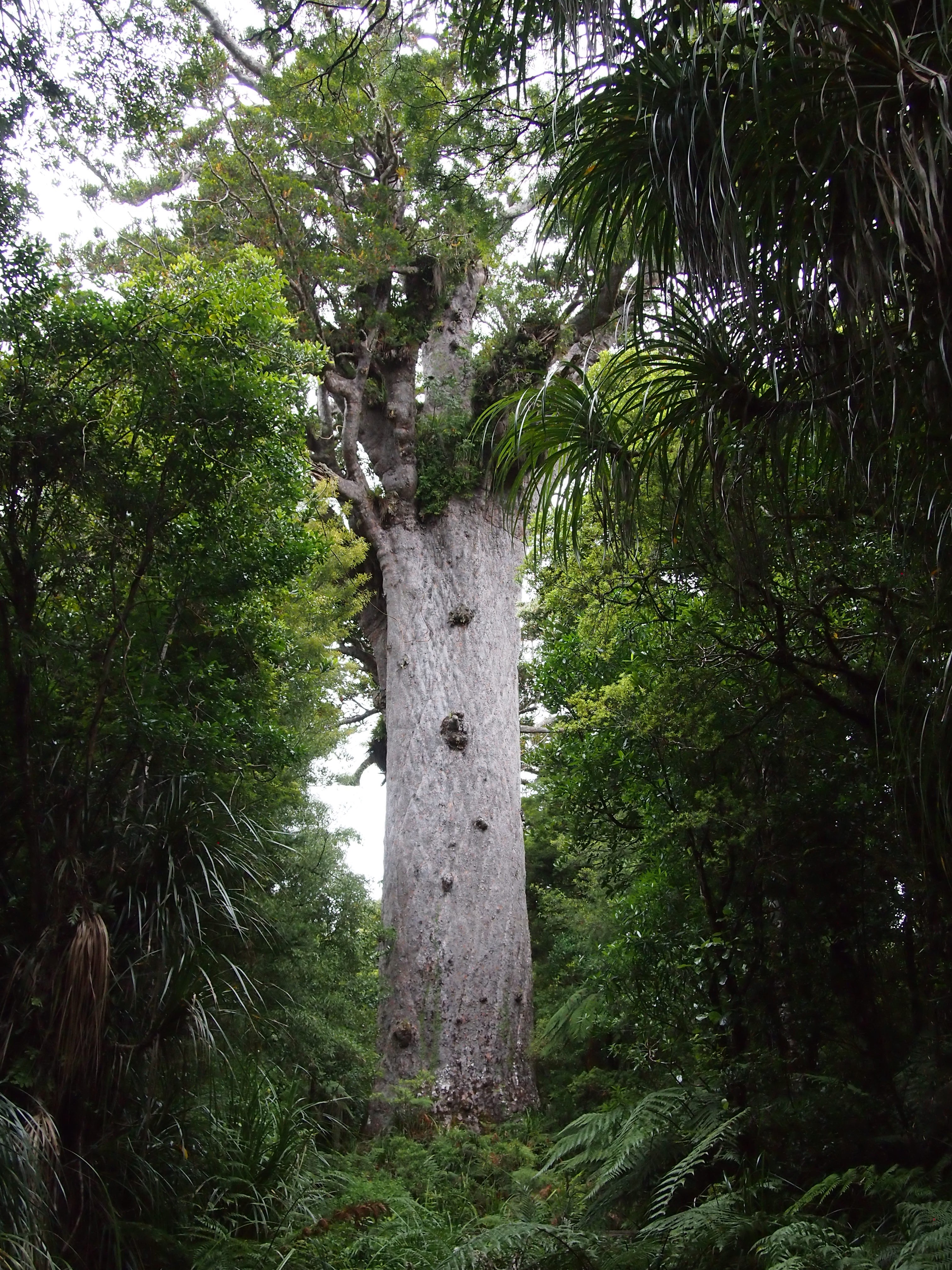 After that, we drove out of the forest and down to the first big town after the forest, Dargaville. We went to Blah Blah Blah for dinner; I had the squid salad and garlic bread, and Meg had mussel chowder and the fish special.
After that it was just motoring on Route 12 to Route 1 down to Auckland.
A lot of driving today — we set out at 10:00am, and didn't get in until 10:00pm. But it was worth it.
Tomorrow is worship at Auckland Friends Meeting, and then if the weather holds, the Auckland Zoo. If it doesn't hold, we'll go to the museum instead.