This morning after meeting for worship at the Quaker Settlement, we headed north on Route 3 along the Wanganui River to the Waitomo cave region. It took about three and a half hours to get there. The road was good, and we only encountered a few cars along the way, but there were a lot of twists and turns and construction — apparently there were a series of slides and washouts this last winter along the route, and the road is still being worked on in places. There were lots of one-way stretches, including a scary one where the signal was out and we had to reverse out of the way of oncoming traffic.
We arrived at the main visitor center for the cave complexes at about 2:30, but the next tour we could book wasn't available until four, so we had an espresso and settled down on the lawn outside to wait. They had a number of tours going to different caves, including a rafting excursion. We picked the walking one, which was about 900m underground, and the only one where you could bring cameras.
My little Olympus Pen has a pretty slow sensor, and I prefer shooting with no flash, but I still got some OK pictures of the caves:
The highlight of the caves wasn't the formations, though, but the glow worms. Glow worms really aren't worms, they're fly larva, but as the tour guide pointed out, "glow maggot"just doesn't have the same marketing appeal. I took some pictures of them, too, although they look more like sensor noise than glowing worms!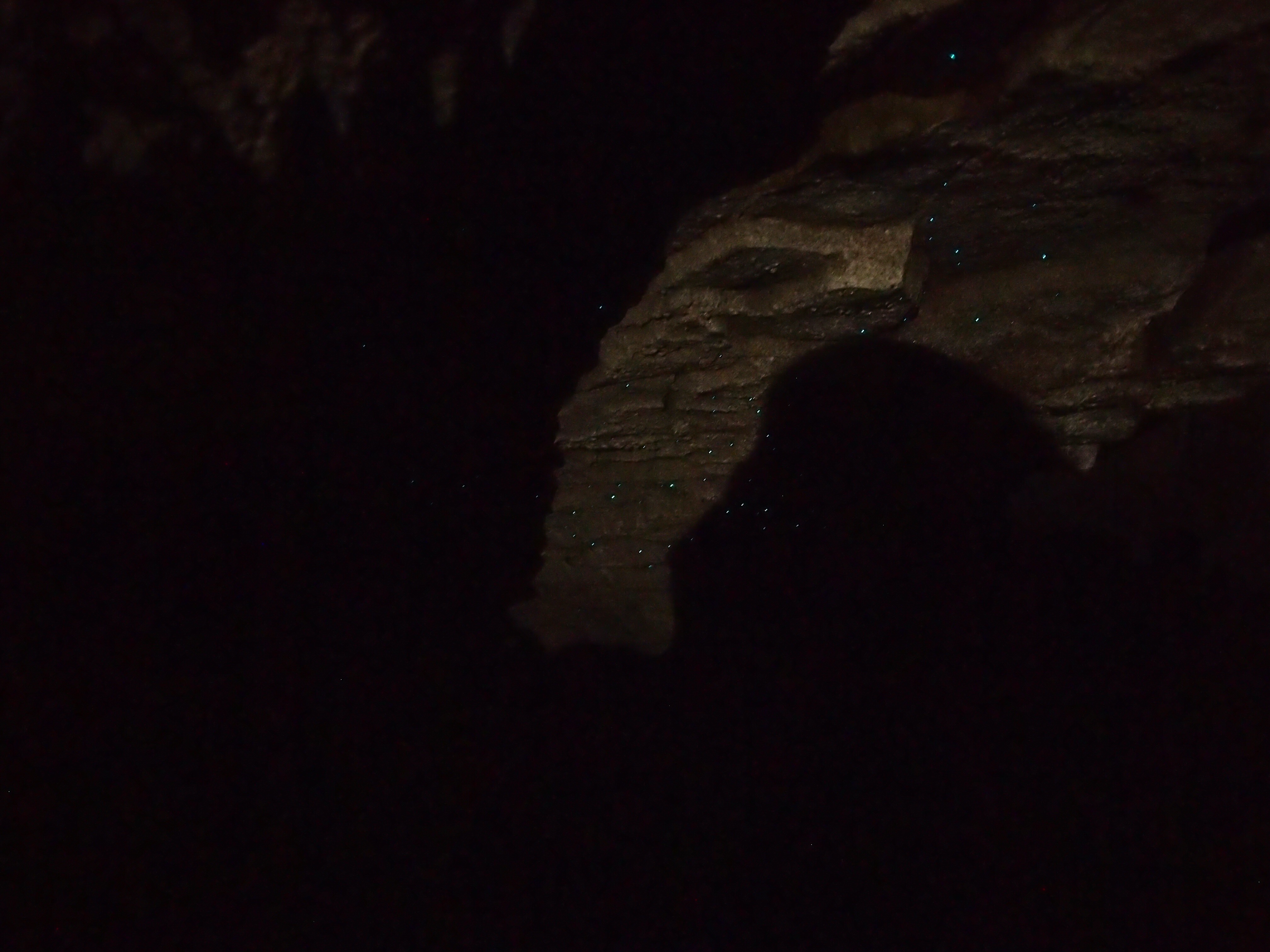 The glow worms were quite impressive in person, especially once you let your eyes adjust to the darkness. There was one part of the cave where we were all asked to turn off our cameras so it would get really dark, and they popped out like stars in a planetarium.
After the cave we retraced our steps most of the way and then headed out to Lake Taupo, where the AirBnB we're staying at for the next two nights is. We were met by Linda, our host, and her dog Jacky, a little Jack Russell terrier. We had a lovely cup of tea and some fresh-baked lemon bread and a nice conversation.
Tomorrow we head off to Rotorua and to some of the local Maori sites.