Today we drove from where we're staying on Lake Taupo to Rotorua, where we went to Whakarewarwa, the Living Village. We hoped to see some Maori culture and volcanic activity, and assumed they were separate. We were wrong! The Maori have a village on the hot springs! We got there just in time for a little cultural performance with some singing and traditional Maori games and poi dancing. Then we went on a walking tour of the village, which was excellent — she told us about the history of the village, and how the Maori use the hot springs for cooking (bag or basket or wrap your food and bury it in a box right on top of a thermal vent!), baths, and so forth.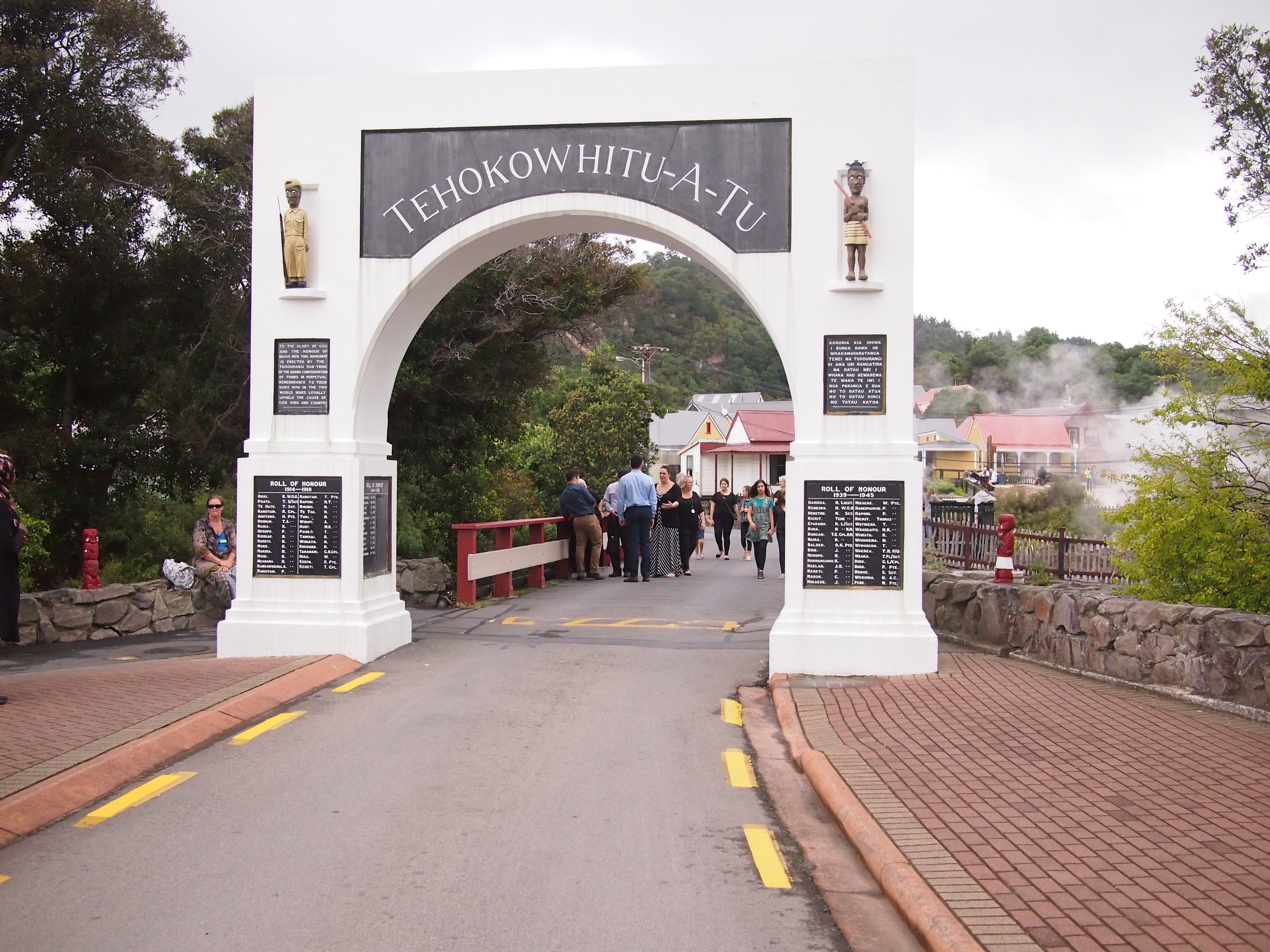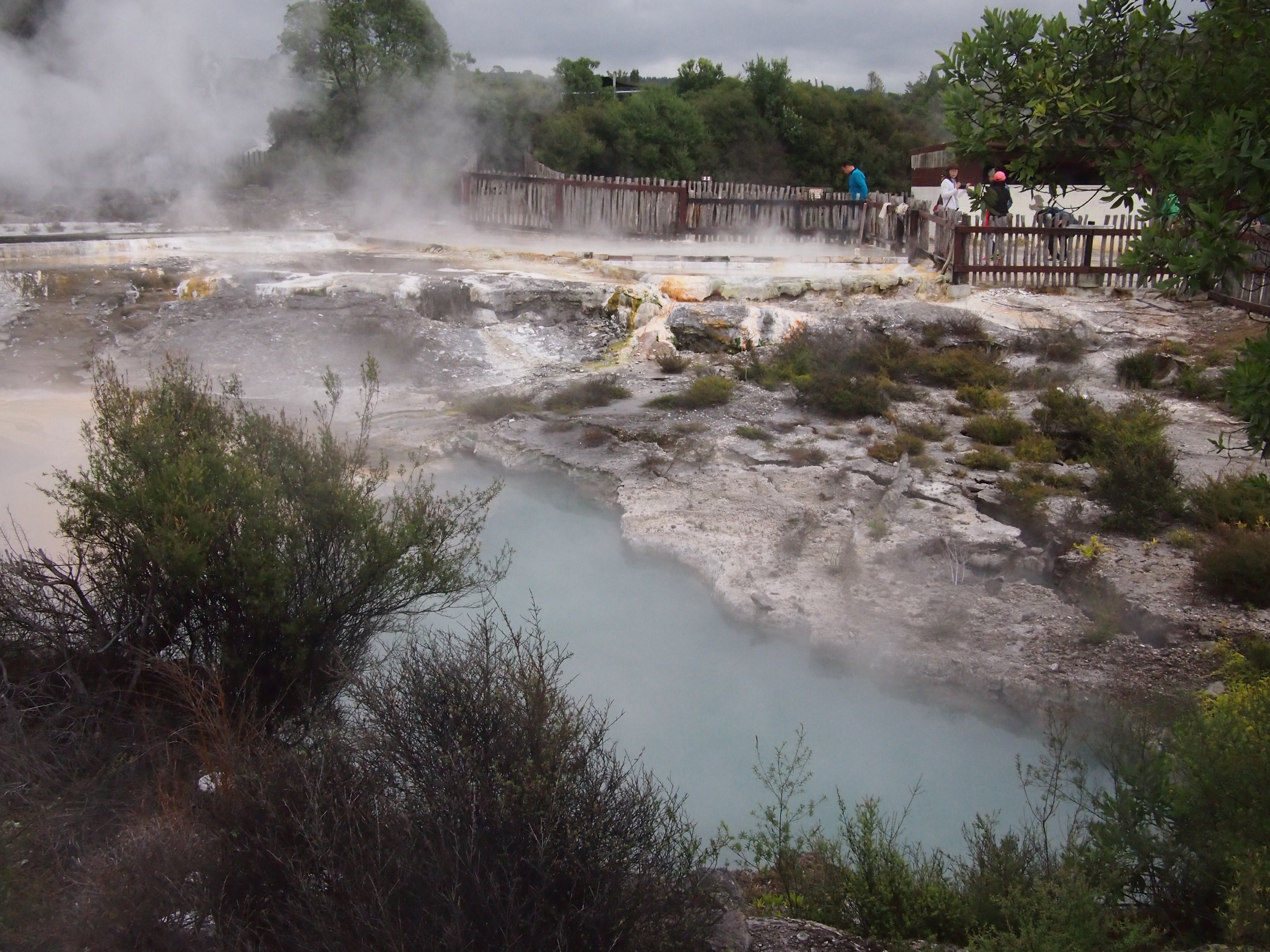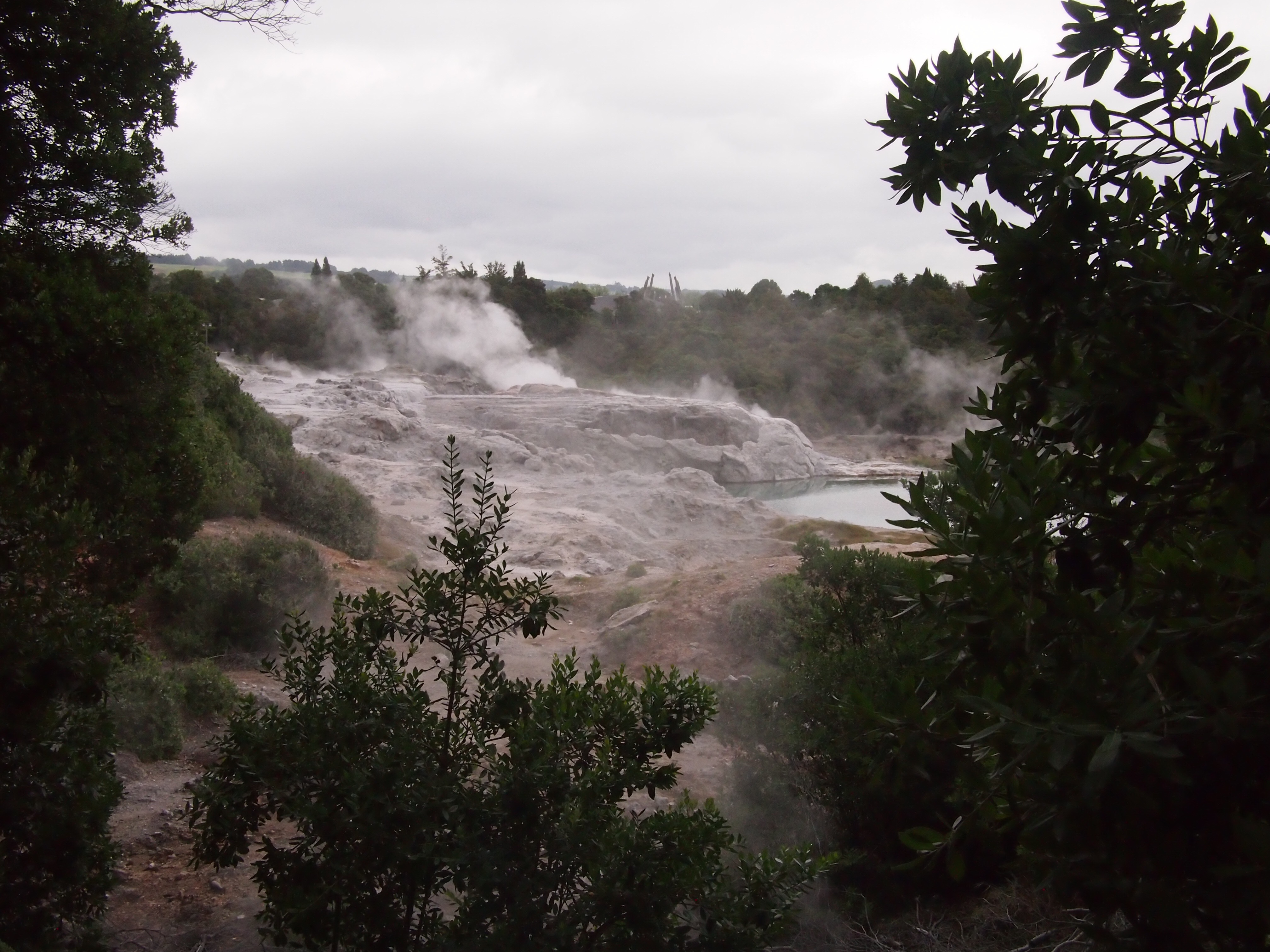 After the walking tour, we had lunch, a traditional Maori hangi, which is chicken and fish and vegetables boiled in the hot springs. Here's a hangi box preparing what may have been the pudding we had for dessert: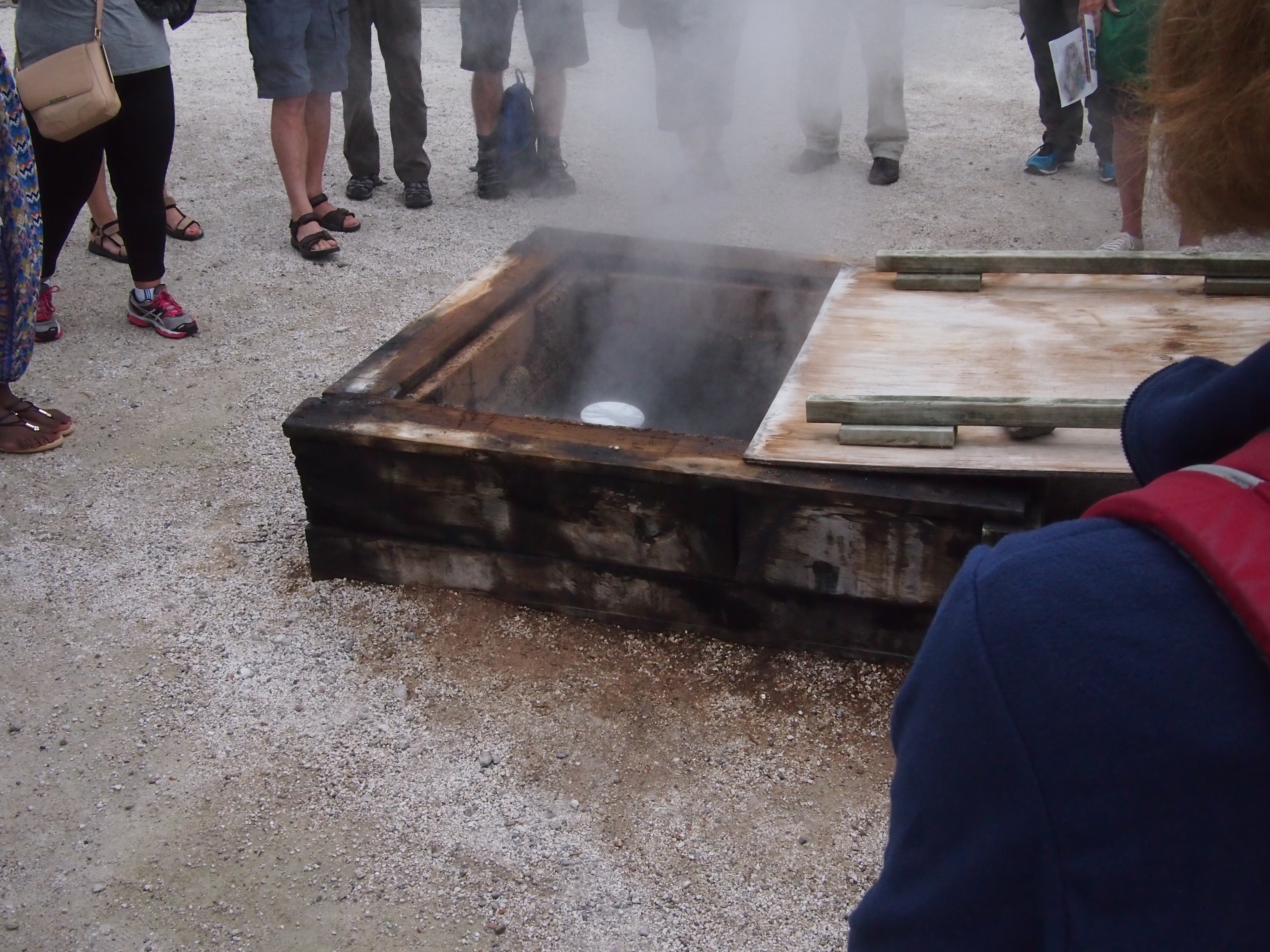 The hangi was very good — as you might imagine, the food is all very moist. The chicken just fell off the bone; the beef was moist with very little fat, and the vegetables — cabbage, two kinds of potatoes, corn, and carrots — were done without being overdone. Apparently the Maori that live in the village — and many still do — actually use the same hangi in the evenings to cook their dinner. The small houses in the village all have the usual amenities of stoves, microwaves, and so forth, but many prefer to cook using the hangi in the traditional way.
We drove back a different route around Lake Taupo, and stopped at Cafe Ninety-Nine for an espresso on the way back. It's worth observing that there appear to be two kinds of coffee in New Zealand — excellent, and instant. We've had very good espresso every cafe we've stopped at (including the airport on the first day!). Most pulls are double shots, and served with hot water so you can make an americano if you prefer. However, when you stay with people, most people have electric tea kettles, so if they offer you coffee, it's instant from frozen crystals. That's not nearly as good, of course, but in the morning it's strong and hot and caffeinated, which is enough to get you going.