Yesterday we drove up from Lake Taupo to the Coromandel Penisnula, and then around to Half Moon Bay to catch the ferry to Waiheke Island.
Here's a shot of the tidal flats on the Coromandel.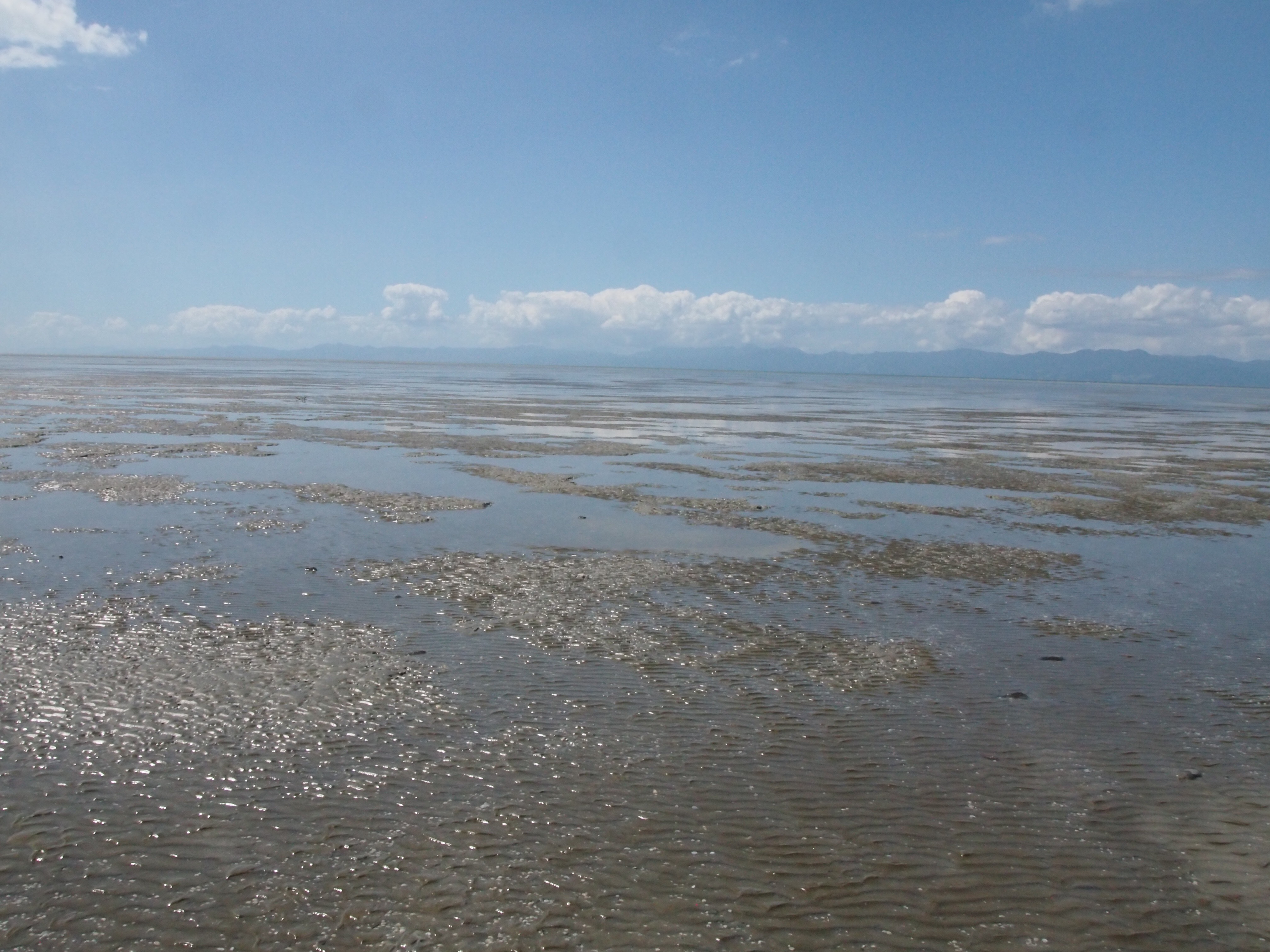 We're staying at the Waiheke Friends house, a lovely facility with a spacious meeting room, nice kitchen, two bathrooms, and two bedrooms, one done up as a bunk room and the other with a queen-sized bed. Here's the view from the front deck.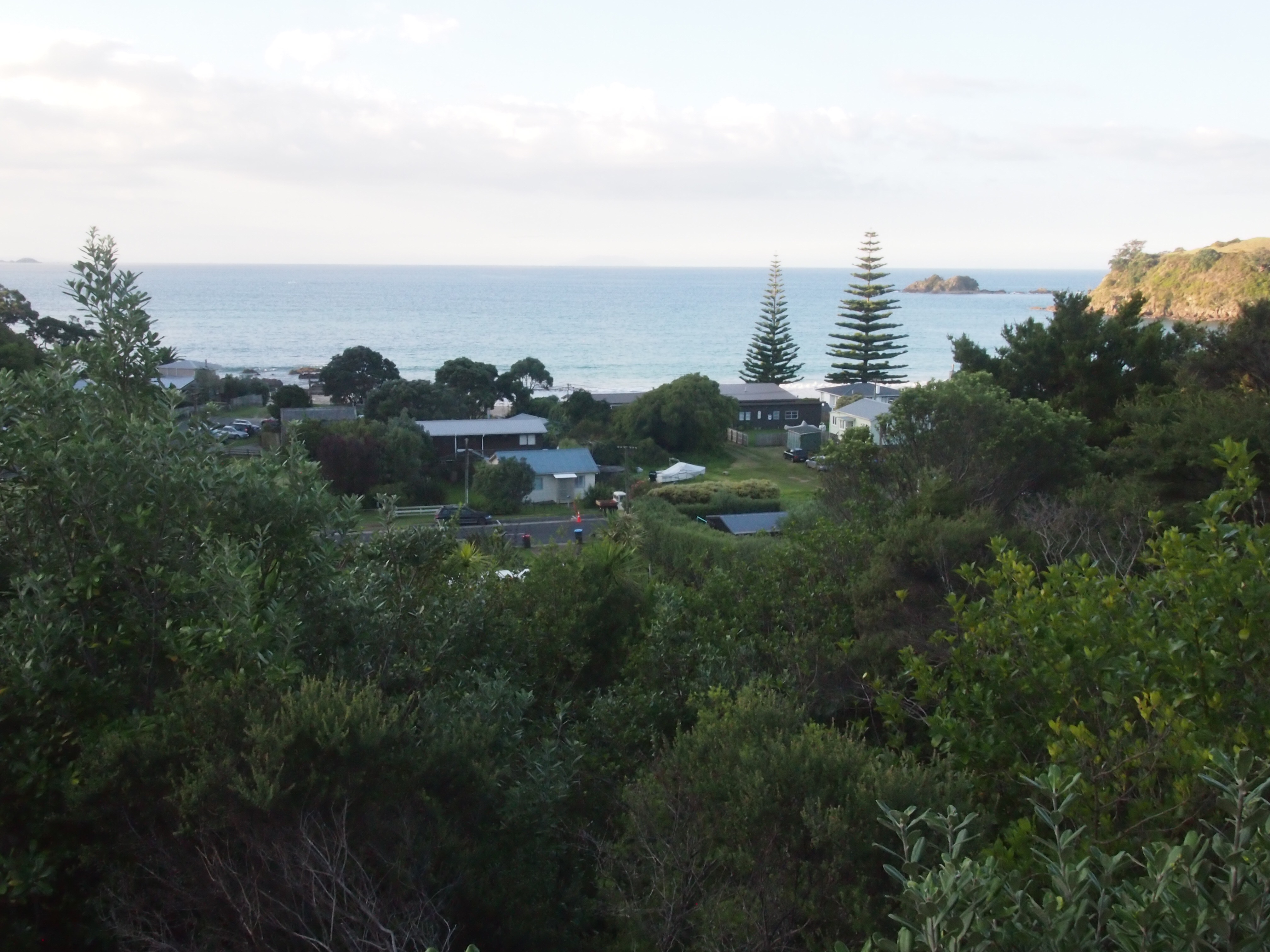 You can hear the ocean and cicadas quite clearly, and the ocean is within easy walking distance, although we haven't walked down there yet.
Last night we stretched out on the deck and listened to the surf and the cicadas and watched the stars come out.
The sky is different here, but not as different as I'd imagined. For example, you can see Orion, but it's high in the sky and upside down in comparison with at home. The Southern Cross is very obvious, even more obvious, I think, than the Big Dipper at home. Looking to the south, you see a lot of unfamiliar things (to me, anyway), of course. I had hoped to look for the Large and Small Magellanic Clouds, but the moon is nearly full, and I don't know where to look. I was told by one of our hosts that on a new moon in a dark sky you can see them quite clearly with the naked eye. Imagine that.
Today is a rest day; we're going to go down and walk on the beach soon, and at lunch we're having lunch with the Quakers that own the meetinghouse.
The other thing I need to do today is think: Packt has asked me for a book proposal. I had sort of decided to give up the technical writing after the fifteenth book, but Packt actually pays pretty well, and seems to have pretty good distribution, and it's a topic I want to stay proficient in. So I need to decide if I'm willing to do the work or not.