Today was a rest day — I got to sleep in until 8:30, which was heavenly. We got up and walked along the beach at the base of the hill below the Friends' Meetinghouse, and then met Quakers for lunch. Here's the beach at the base of the hill: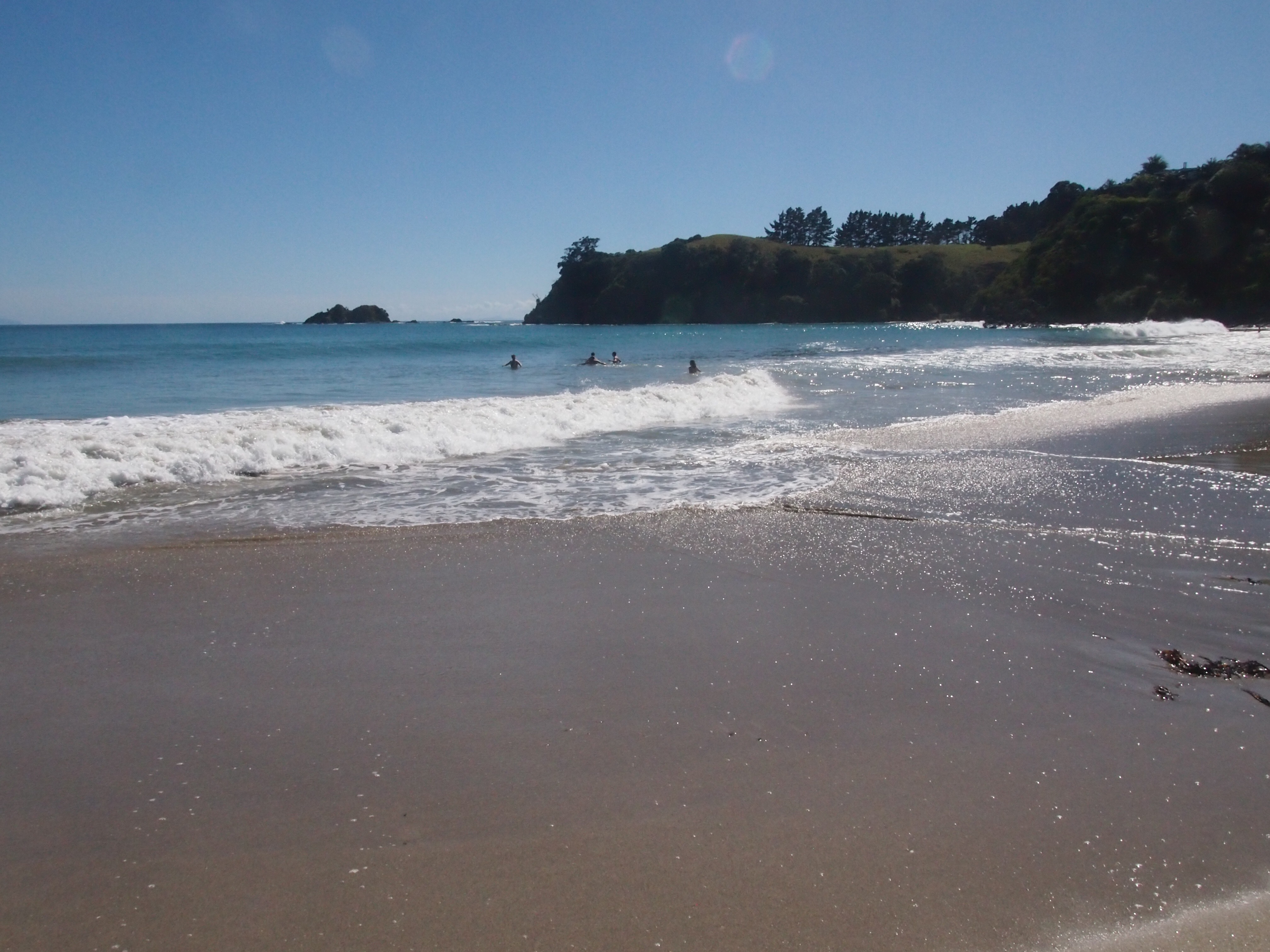 We had another lovely potluck with members and attenders of Waiheke Friends Meeting, and talked some about New Zealand and US politics before settling in for worship. There was a gentleman from Wales also joining us, so it was a multi-national gathering!
Then we came back to the Friends Meetinghouse and snoozed in the afternoon warmth for a couple of hours, reading and napping before going to Charley Farley's for dinner. We had the salt and pepper squid with a zucchini-halloumi appetizer, which didn't really taste of halloumi, but that's OK. After that we went around the northeastern part of the island on an unimproved road and saw some lovely things just before sunset.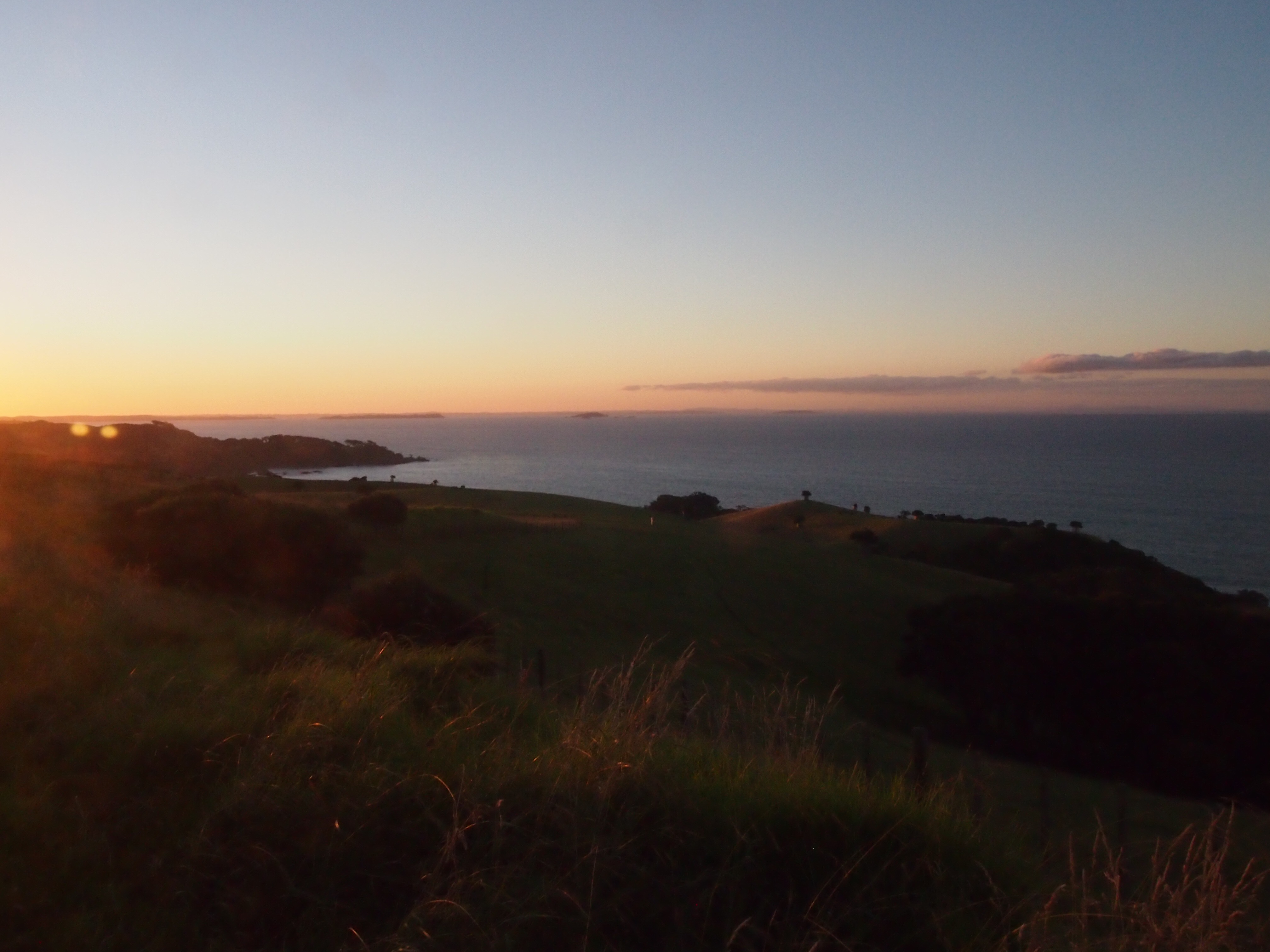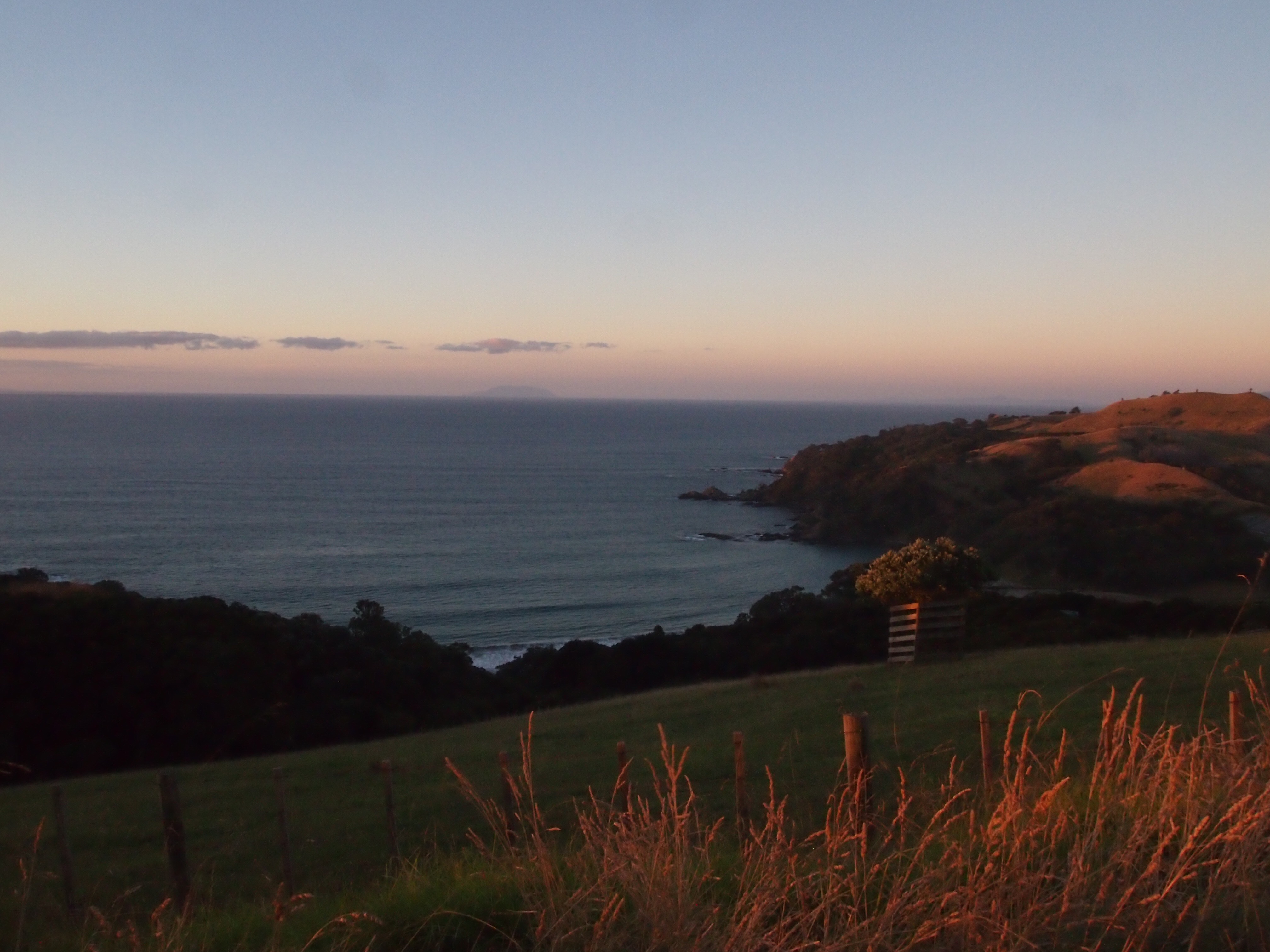 Tomorrow we rise early for the ferry before heading north, to the North Cape and Cape Reinga.