Well, we left Waiheke on the 9:00 ferry, and drove through Aukland headed north. There was a lot of traffic, even at 10:3o in the morning.
Three hours later we made it to the Waitangi Treaty Grounds, where the Waitangi Treaty of 1840 was signed between the British and the Maori. It was a very simple but pivotal document, promising the Maori freedom of government under British rule.
The treaty grounds are very impressive, encompassing 400 hectares with the original treaty house, a mast denoting where the treaty was signed, and a traditional whare runanga, or Maori meetinghouse. Here's where the treaty was signed.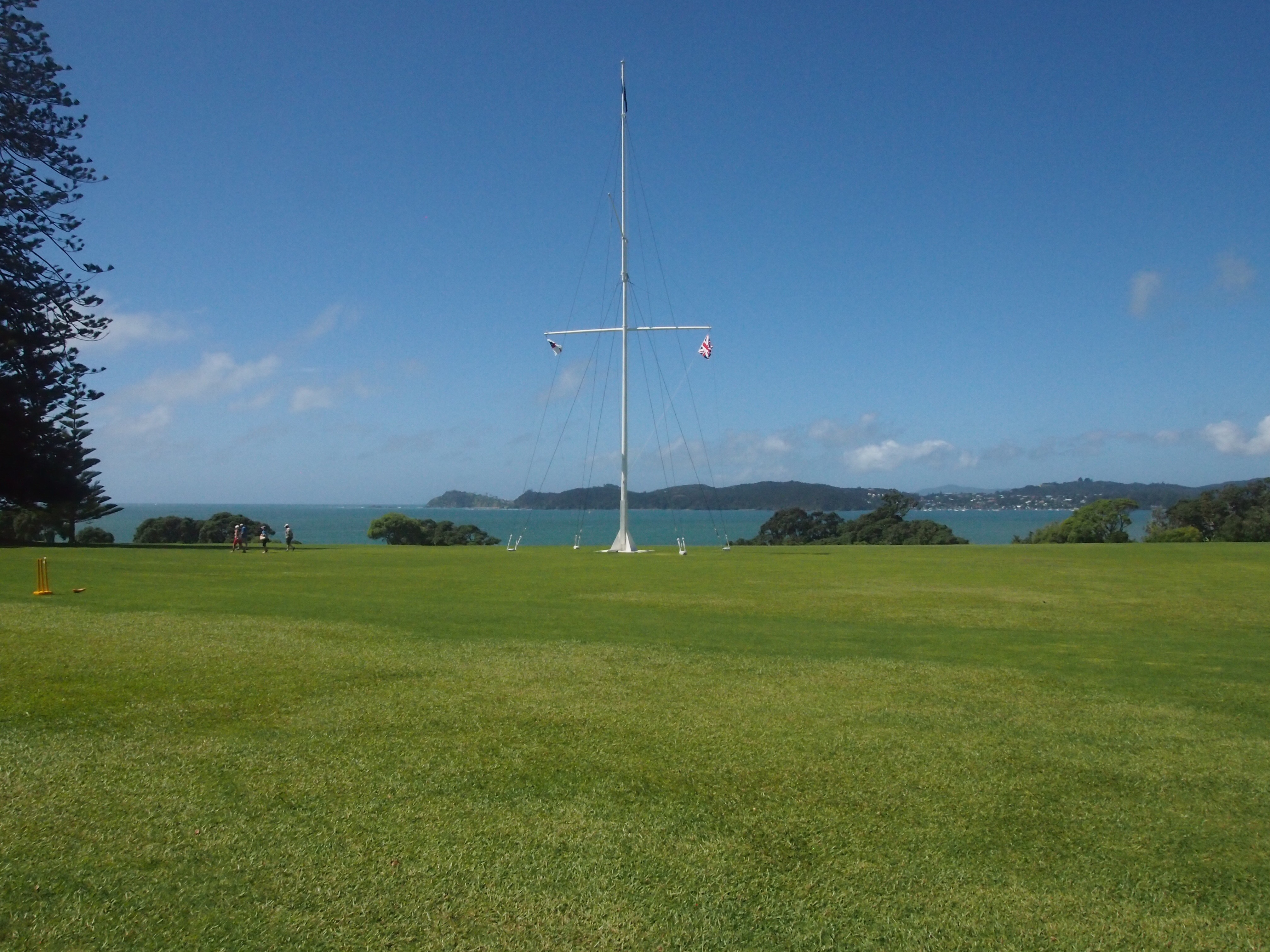 And here's the inside of the whare runanga.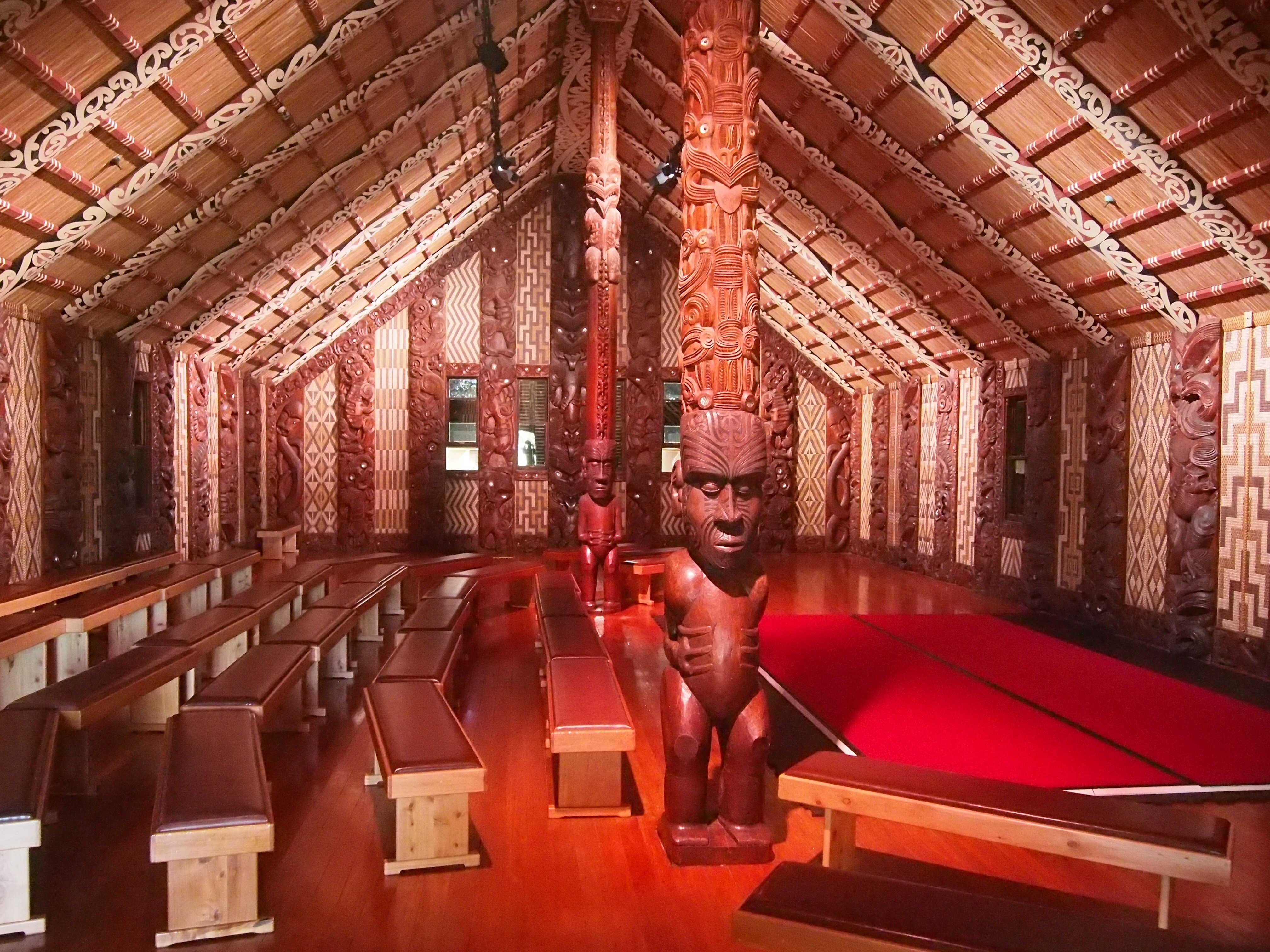 We did not make it to Cape Reinga today, but Meg says that was according to plan. We are staying in an AirBnB about an hour south, and we'll head up there first thing tomorrow.