We landed yesterday in Auckland, and after a short wait at the Auckland airport, flew to Queenstown. The breakfast in the Auckland airport was amazing — I had a huge plate of very fresh fruit and Greek yogurt with honey, while Meg had poached eggs and spinach on rye toast. Yum! And really good coffee too — I've never seen anything like it at an airport.
The air approach to Queenstown is really convoluted; you fly in through this mountain valley system and then down to the level of the lake. For much of the approach the mountains are above you; it seemed like you could look out the window and be eye-to-eye with a mountain goat, but we didn't see any.
We recovered for a bit at Nick's AirBnB in Queenstown, and then walked downtown for a lovely Valentine's Day dinner at The Public Kitchen, at the marina. That was all family-style; we had flounder and mussels and clams and a wilted green salad and a blue cheese and spinach and carrot salad, finishing it off with more coffee and a huge helping of trifle. Then we walked to the Queenstown gardens, where we poked around a bit. The gardens are pretty but not spectacular — no pictures; I forgot to bring my camera.
This morning we got up and drove out along highway 6 past the south parts of Lake Wakatipu, which was incredibly beautiful. The countryside looks a little like the central California coast, although the mountains are more rugged; we saw a lot of plants that looked very similar.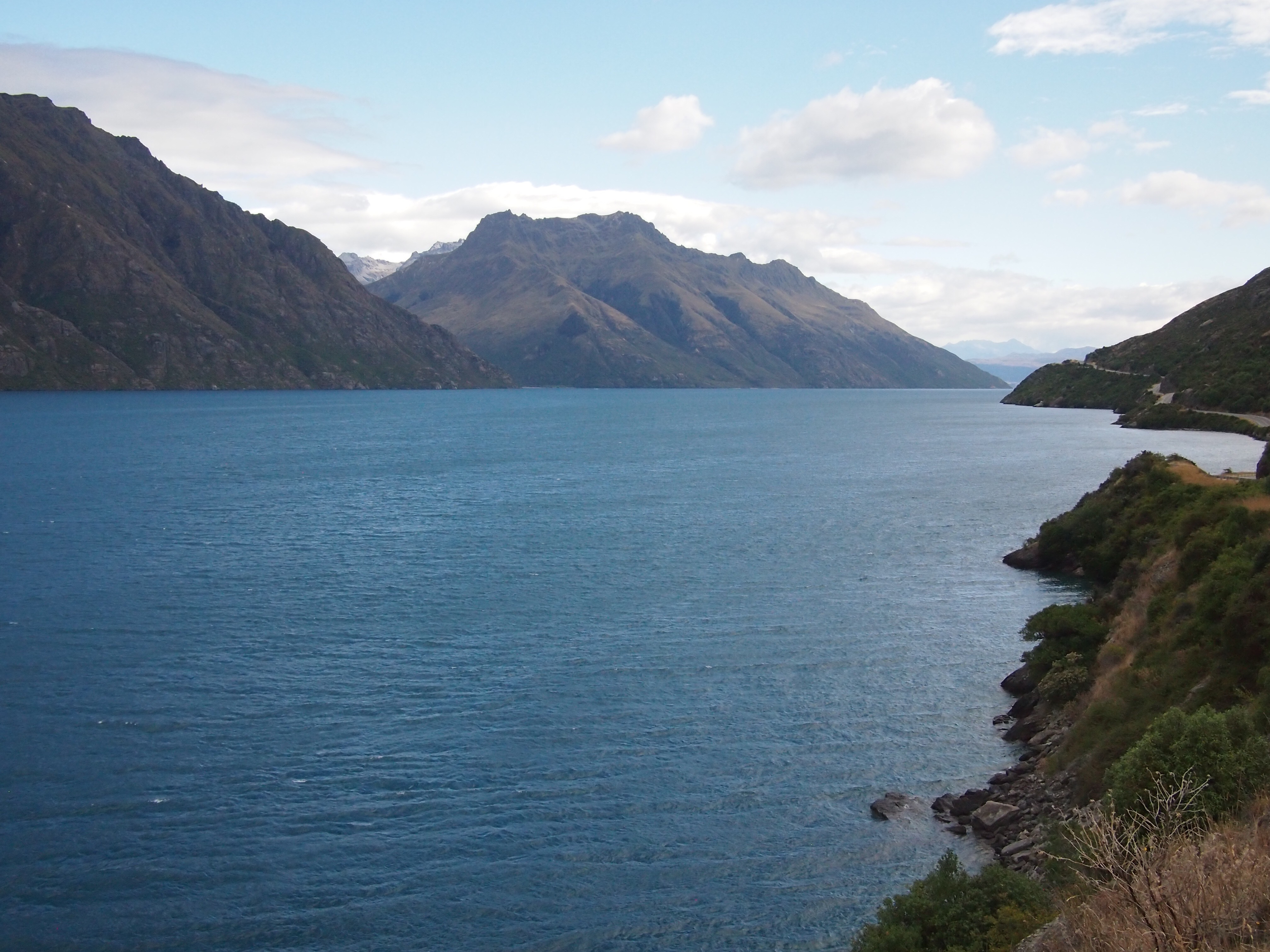 We had lunch at the Cafe Under the Dome in Mossburn, on highway 94, and it's definitely a place to stop at as well. I had the eggs Benedict, which was three poached eggs instead of two, with bacon. We finished our drive to Te Anau, and arrived at our next AirBnB by about two o'clock.
This side of Lake Te Anau isn't quite the sight that Lake Wakatipu is, but it's still pretty. The AirBnB we're in is an old Zephyr caravan (camper for Americans), and is very quaint.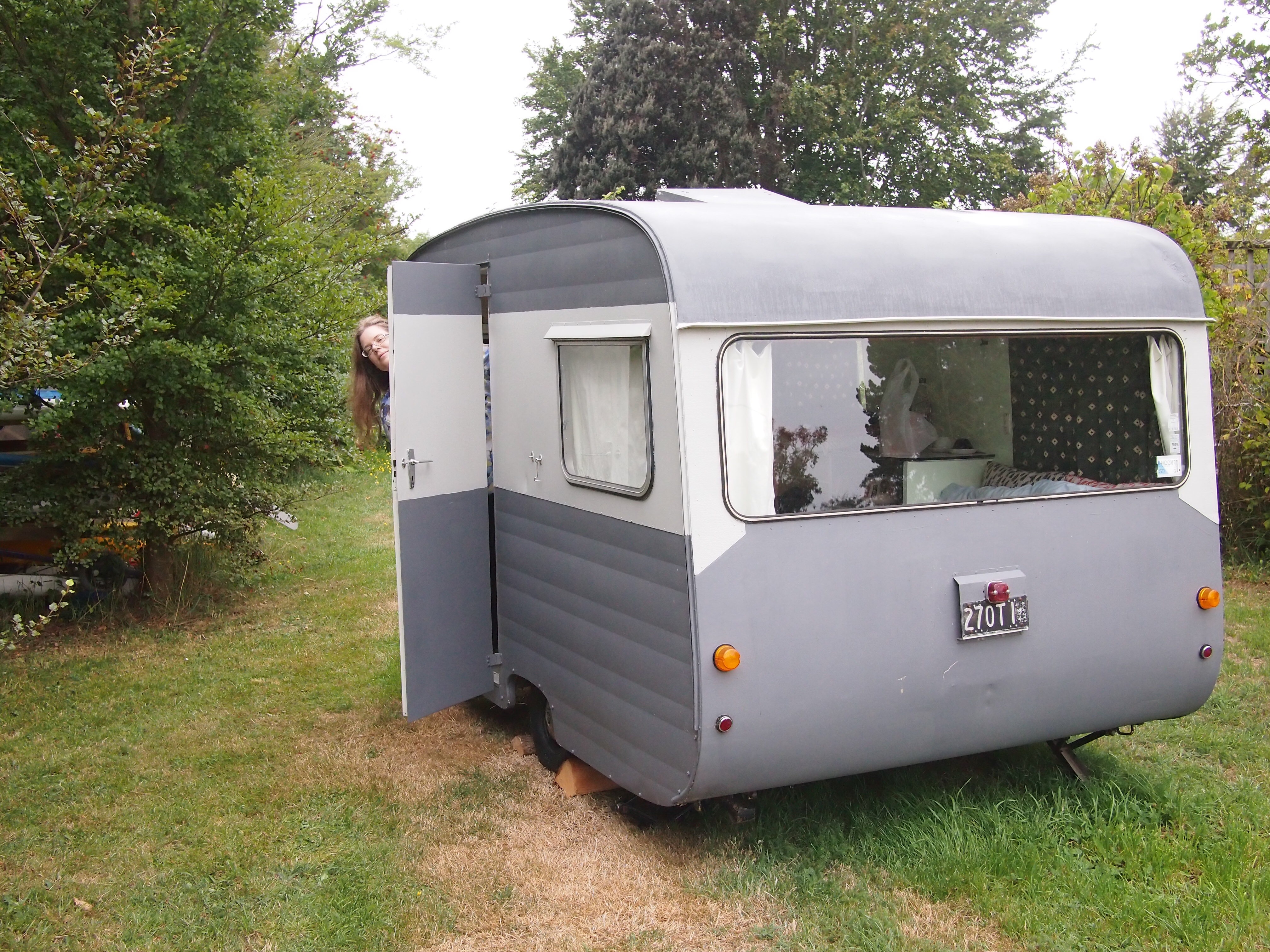 Tonight is dinner in the heart of Te Anau, and tomorrow we're off to the Millford Sound for a boating excursion.