Today we drove the two hours out to Milford Sound and took an excursion on the sound. The ride gets progressively windier and windier as you head into Fjordland National Park, and then at the top of the hill is Homer Tunnel, a really long narrow tunnel with a 6% grade downhill through the mountain. After the tunnel is about another 20km of road before you reach Milford Sound.
The sound really isn't a sound; it's a fjord, carved by glaciers. It was pouring rain when we got there — complete with thunder and lightning — and I was really worried that we wouldn't be able to see much. Nothing could be further from the truth!
All down the rock walls were temporary waterfalls, which start when the rain starts, and flow for 6-12 hours after the rain stops. It rains two hundred and sixty days.a year there — it gets the most rainfall of any populated area on the island.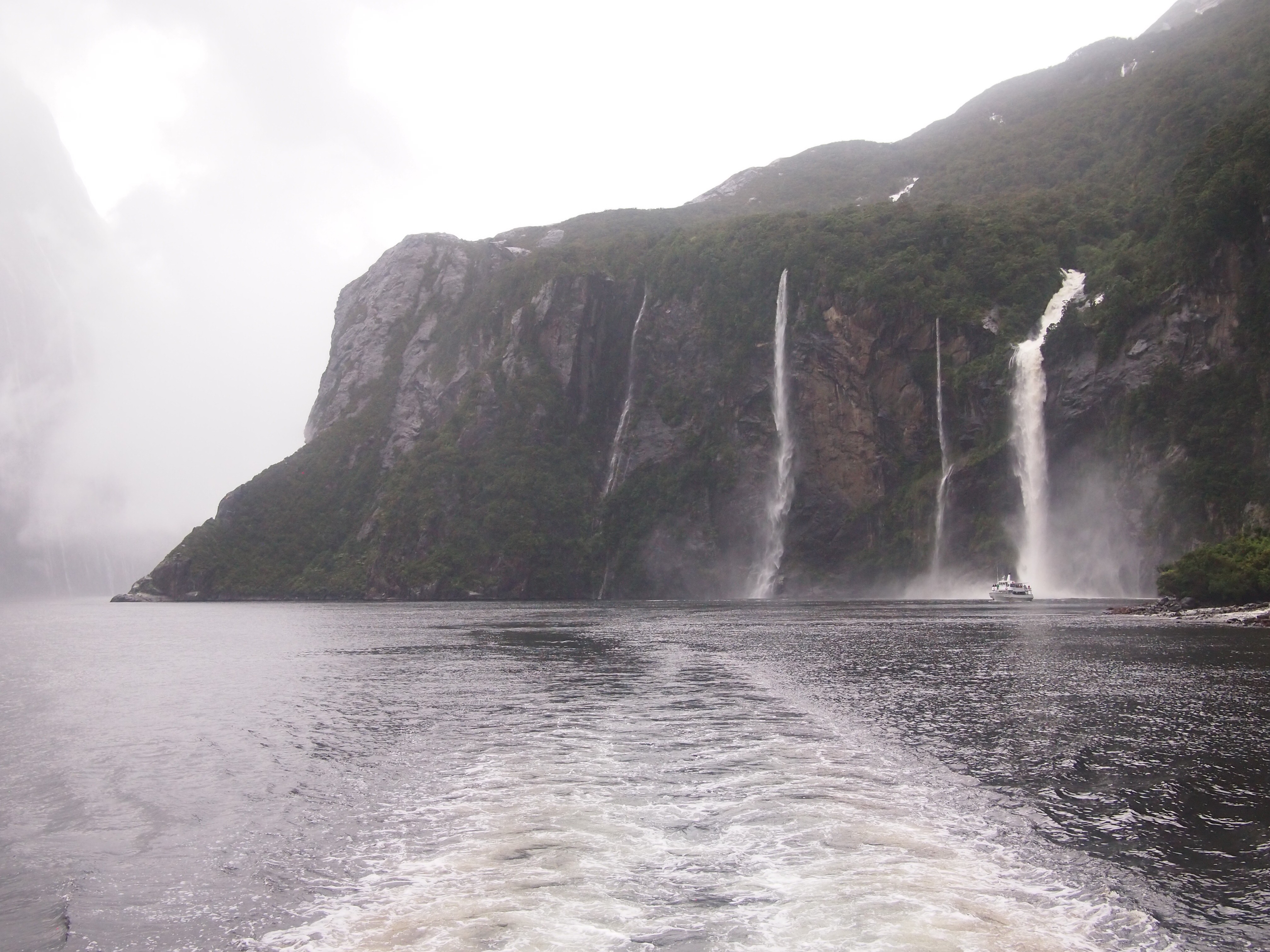 Here's one of the permanent waterfalls: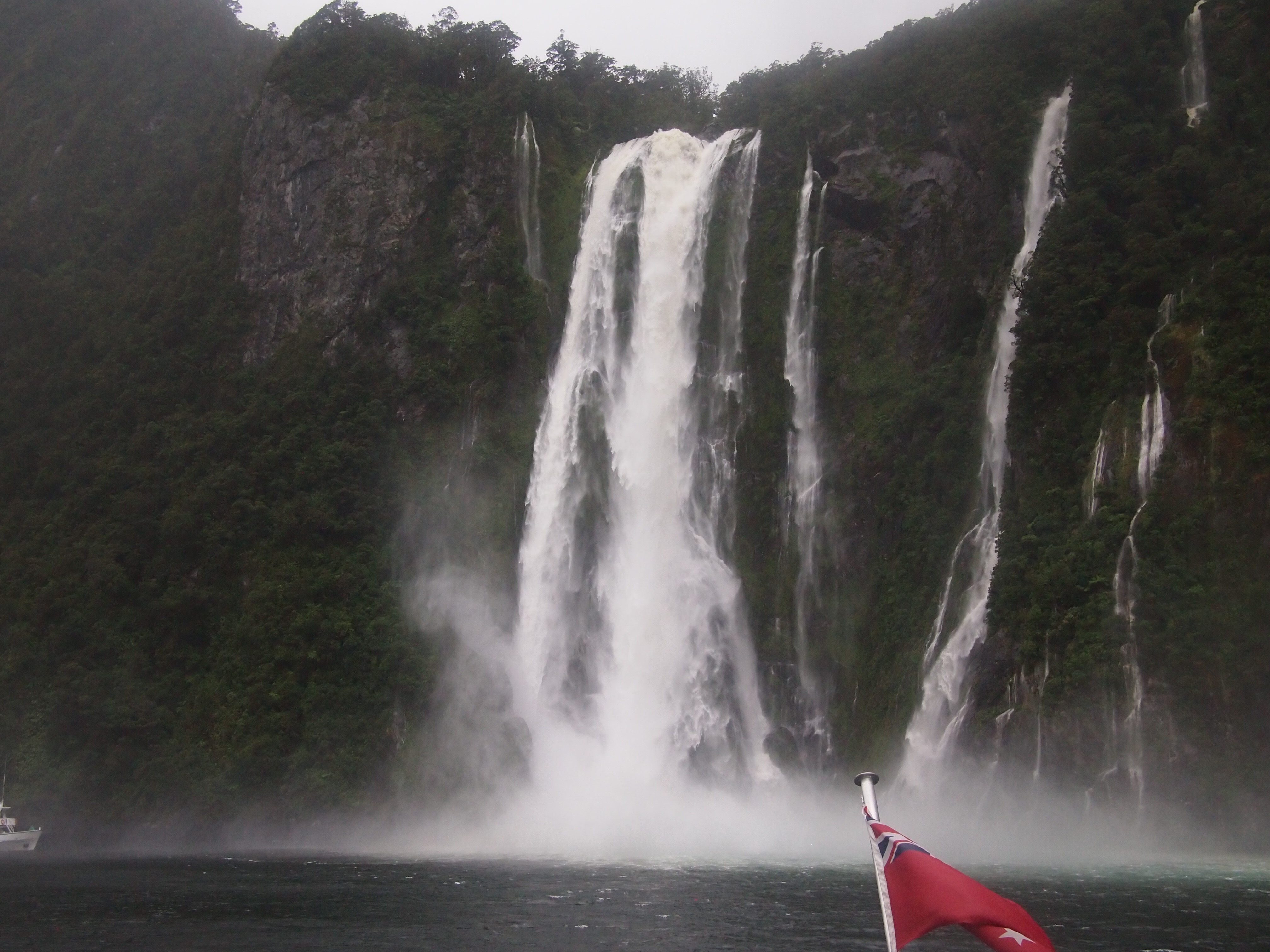 Along the cruise, we saw fur seals, which are really sea lions, as well as bottle nosed dolphins. The dolphins loved swimming in the wake of the boats; it was fun to be up near the wheelhouse and hear all of the cruise captains talking on the radio about the best places to go to show the dolphins to their passengers.
Our excursion was with Real Journeys, and we had a really good tour guide describing the history, geology, and wildlife of the region. The cruise lasted about two hours, and included a stop at the "Discovery Center", a little floating platform with an underwater observatory 10m down into the sound. You could climb down the stairs and then look out into the water. The marine habitat is very interesting, apparently — the freshwater floats on top, and filters out a lot of the light, so you end up with a lot of deep-sea marine life living actually quite close to the surface of the water.
After Milford, we doubled back — the only way out is in — to Te Anau, where we stopped at a coffee shop and had corn fritters and espresso for an early dinner, and did a bit of grocery shopping and topped up the gas tank before heading out to Eastern Bush. Tonight we're staying on a sheep farm with about 1800 ewes and 2400 lambs.